CWC College & Career Readiness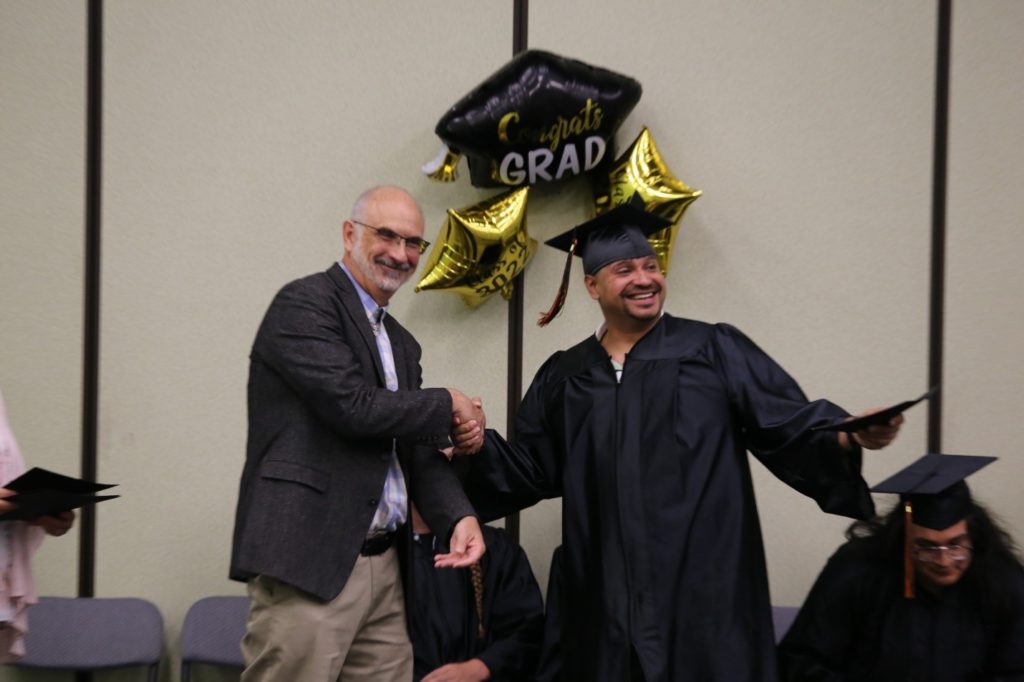 In fall 2021, Nathan O'Neill enrolled in the College and Career Readiness program at Central Wyoming College in pursuit of his High School Equivalency. After a lot of hard work, he accomplished this goal in May 2022 and is now in pursuit of another goal: earning his AS degree.
Nathan was one of two CWC students who received the Outstanding Graduate award at the 2021 commencement ceremonies. He is now a full-time employee at CWC and in fall 2022 will continue his educational pathway and begin working on his AS degree.
---
Scott Mueller entered the youth program at Uinta B.O.C.E.S in January 2018 after leaving the K-12 system without enough credits to graduate. Scott was a bright young man and was an excellent student. After identifying career goals, Scott realized he wanted to become a welder. After completing his HSEC in April 2018, he enrolled in the welding program at Western and continues to study with the intent of completing the entire program. While undertaking his studies at Western, Scott became gainfully employed as a full-time welder for Union Tank Car Company. We are very proud of Scott and all his accomplishments!
---
Viktoria Peterson immigrated to the United States in 2014 and enrolled in the AE program in Sundance, WY where she studied English as a Second Language. In her Ukrainian homeland, Viktoria was a licensed massage therapist and continues to practice this art in Sundance. Despite her talents in massage therapy, Viktoria's real passion has long been in drawing and illustrating children's books. After improving her English language skills, this passion began to morph into real talent when she wrote, illustrated, and published her first children's book entitled "Lisa and the Bears". She has since published several other books! In 2018, Viktoria applied for her U.S. citizenship and so a challenging road of civics education then commenced with her AE instructor at EWC. Viktoria dedicated herself to these studies and her efforts were rewarded when she passed her citizenship examination in August 2018. Her "Oath of Citizenship" ceremony was held in early 2019. We are very proud of her!
---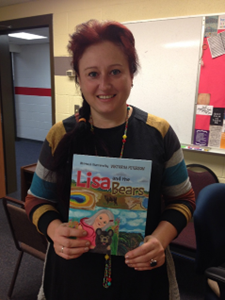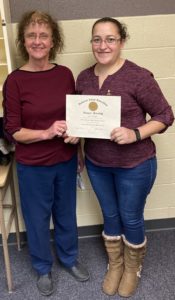 Nora Gallegos Villegas, adult ed student at the EWC College and Career Readiness Center in Sundance, was recently inducted into the National Adult Education Honor Society. Janet Lake, EWC Coordinator/Instructor, presented Nora with a frameable certificate, a membership pin, and letters of recommendation. Determining factors of acceptance into the honor society include regular attendance, cooperation by working harmoniously with teachers and fellow students, and work ethic while performing education-related tasks. Lake noted in her nomination of Mrs. Villegas that "Nora is a serious student of English as a Second Language (ESL)! Even though she is a busy wife and mom and has a home-based business, she puts in many hours of study at home. She recently decided to purse her high school equivalency (HiSET) as a certification of her English skills and newly acquired knowledge of American Social Studies and non-metric math." Nora has successfully completed two of the five HiSET exams!
---
Graduation Ceremonies
---
Adult Education graduation ceremonies spotlight students who have earned a high school equivalency credential in the year are held at each Adult Education site. Typically, these are done in person, but virtual graduations were done in 2020 because of the COVID-19 pandemic. To view one of these graduations, please click on the link(s) below: